FAITH CONNECTION
Faith Connection is a call-in prayer time hosted by Pastor John Cappelen. Every Monday through Friday from 9:00 p.m. (EST) to midnight, Faith Connection will be a place to share burdens, needs, and challenges. You will be encouraged and find support as you pray with Pastor John.
ABOUT PASTOR JOHN CAPPELEN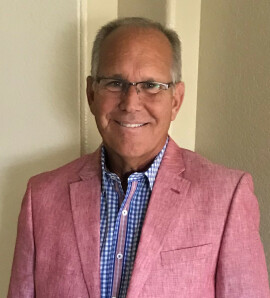 Pastor John Cappelen has been in ministry all of his adult life. His calling comes from Ephesians 4:11-16 "…to equip the saints for works of ministry." His calling is to see people come to Christ and grow in their faith. Pastor John has served successfully in all areas of church ministry. His love for the Gospel and his desire to see people of all ages find and fulfill their purpose in Christ is evident. Pastor John knows God answers prayer and that God's Word has answers for every aspect of life! His ministries have extended from the United States to Canada, England, and East Africa. With a plethora of experience and his personal walk with Christ, Pastor John is well equipped to provide spiritual support for those looking for biblical understanding and prayer support. He is a long-standing board member of Faith Radio and Imani Television and Radio Ministries of Kitale, Kenya. He and the love of his life, Sue, live in Southern California.

Pastor John can be reached by calling 866-906-0638, Monday through Friday, 9:00 p.m.- midnight (EST).
Help us support Faith Connection by donating here. Once on the Giving Page, click on the "Choose a Fund" drop down menu and then select Faith Connection. Thank you for your support!