All contributions to Faith Radio are tax-deductible.
Thank you for caring and sharing!

Faith Radio Network, Inc. is considered by the federal government as a 501-C-3 non-profit organization. We often say we are a listener-supported ministry. We are funded by sponsors and listeners who believe in the ministry of Faith Radio.


We accept CREDIT CARDS by internet or phone, and CHECKS by internet, mail, or phone.

To make a donation by telephone, call locally (850)201-1070 or toll-free 1-877-801-1070.
Our office helpers will be glad to assist you in making a donation over the phone.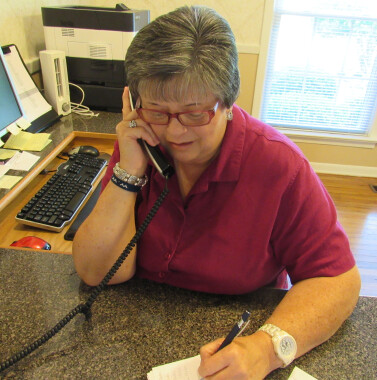 Donations may be mailed to:
Faith Radio
P.O. Box 181000
Tallahassee, FL 32318-0009

To give by text,
click here: TEXT TO GIVE

How can Faith Radio continue bringing to you Christian broadcasting? "
W

ith

F

aithful

R

adio

F

riends" (WFRF).

A "Faithful Radio Friend" is someone who monthly sends in a contribution for the support of this ministry. Each gift is receipted for your income tax purposes. At the end of the year, an annual Contribution Report is sent out that lists each gift throughout the year and a total amount for the year so that you may accurately have a record for tax-reporting purposes.

Some send in their support monthly, some an entire year's amount at once, and others are occasional givers. Whichever works best for you, we are so grateful for your support. Each month we must raise $53,310.00 to keep this ministry on the air; that's $73.03 per hour or $1,752.66 a day. God has been so faithful to supply our every need, and He does it through those who see the need and want this broadcasting ministry to continue. We truly could not be on the air without your help.

When your gift is received, we send to you a donation receipt attached to our monthly letter and a return envelope that you can keep as a reminder for your next month's donation. Each gift is important, great or small. In fact, the most frequent gift amount monthly we receive is between $25-$100. Every gift adds up to make this ministry possible. We consider each gift a great blessing.

If you cannot give because of financial impossibilities, we ask you to pray. Not everyone is able to give, but all can pray. Our need for prayer is as great as our need financially.

Faith Radio encourages you to first give to your church. We do not wish to take away your tithe from the church. For those who give, we realize there are many other fine ministries that need financial support, so we are honored that you would consider our needs. Our pledge to you is that we will faithfully use all monetary gifts sent to us frugally and wisely and will, with God's help, seek to maintain this ministry with the strictest of financial scrutiny. We invite you to ask questions or examine our financial records. As well, at no time will we give out your name, address, or other information to other organizations. Our records are strictly confidential. Neither will we bombard you with mail from this ministry.