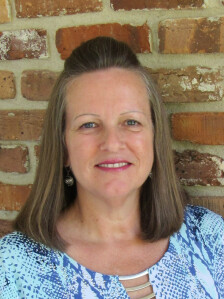 I was born April 26, 1956 to Rev. and Mrs. Herbert Shepherd. Yikes! I just gave away my age! I was born into a pastor's home. Forever will I be grateful for the great spiritual heritage that I have, for my parents were diligent to bring me up "in the nurture and admonition of the Lord" as Scripture teaches. The faithfulness and dedication of my parents has been a huge deciding factor in the course of my entire life. My father led me to faith in Christ as I prayed the sinner's prayer, kneeling with him by the family room couch as a child of ten years. Loving church members and family members shaped and molded my life and kept me on the right path. After graduating from high school, I went to Tennessee to attend Bible college and graduated in 1978 with a degree in teaching. However, very little of my life has been spent teaching in a school classroom, but it prepared me well in my love for teaching in the church, on the radio, in public speaking, and any other avenue that God has given to me.
It was while in college that I met my husband, Scott. We were married August 18, 1979. From the beginning days of our marriage, my husband Scott has always been involved in Christian broadcasting. But feeling the responsibility of motherhood, I chose to spend most of my earliest years of marriage at home rearing our 3 children who are now young adults: Jonathan and wife Krista, David and wife Ashley, and Brittany. The newest adventure added to family life is my grandchildren! Raising three children and now being a grandmother has been my greatest delight and calling in life.
In 1997 Scott and I decided it was God's timing to fulfill Scott's lifetime dream and heart's desire—to start a Christian radio ministry. God has faithfully brought His blessing from those beginning days when we came to Tallahassee knowing no one and with no promise of support from anyone. Operating Faith Radio has taught us much about the faithfulness of God and prayer. What a wonderful blessing to get up each day, enjoy what you are doing, gain spiritually from it, and know that you are also helping people. To God be the glory!
At Faith Radio, my responsibilities are two-fold. I have the daily 15-minute program at 2:30 each weekday afternoon, "Heart to Heart"; much of my day is spent preparing for these daily broadcasts. Also, I am responsible for the office management and the financial aspects of the station.
My third love outside of family and Faith Radio is serving at my church. I enjoy singing in the choir at church and teaching a ladies' Bible study class each Sunday morning. I love music—singing and playing the piano. I also enjoy reading and cooking and anything to do with the home (except dusting—ha!). But most of all, I love doing anything that is for, or with, my husband and children. Family is my life, and now grandchildren are a grand bonus!